Yesterday is history, Tomorrow is a mystery, but Today is a gift. That is why it is called the "Present."


My name is Argyris and I come from Greece. I have a Bachelor Degree in Electronic Computer Systems Engineering from Piraeus University of Applied Sciences and I can both speak and write English and Greek fluently. Nowadays, I am learning French as an extra language because I like learning new things and communicating in different ways.

As a person I am Flexible, Reliable, Consistent, Responsible and Self-driven. I am Passionate with my work and I have Patience when working with Customers. I can be a Team Spirit and I have strong Communication Skills. Confidence, Discipline and Honesty are things that express me.

When I accept a task the first thing is to listen carefully and follow the instructions right. I can get the work going with little or no supervision and I am very attentive to details.

I have made many improvements in the working processes in the previous companies which saved time and additional costs.

I am a well-organized person and commit to projects that I accept. Note that all the information I will handle will be confidential.

I am ready to start as soon as possible. My current hourly rate is negotiable and we can discuss it over Skype. Getting positive feedback is more important for me rather than money.

I am looking forward to hearing from you. If you have any questions please let me know.

---
---
---
Creative Writing (Article Writing - Product Descriptions)


English to Greek Translation

Greek Proofreading


Greek


English


Virtual Assistant


Customer Service and Support


Search Engine Optimization


Windows 7, 8.1, 10


Microsoft Office (Word, Excel, PowerPoint, Access)


Social Media Marketing


HTML & CSS


French


Computer - Laptop -LAN Service and Support

---
❝Thank you for the great work done!! Argyris have delivered exactly what I needed. Done in a faster time than expected! I will definitely work with this freelancer again!❞
H.C.


❝Excellent Freelancer. Eager to please and succeeds. Highly recommended.❞
J.G.


❝Argyris delivered the work before deadline and gave us a very detail-oriented feedback on the source text so we could apply the changes. Thanks for your work!❞
B. M.


❝As usual, Argyris did a great, fast and very detail-oriented translation work. Thanks!❞
M. S.


❝Thank you for a job well done. This freelancer has a great flexibility in dealing with variables at work and has shown a very professional attitude throughout the project's life cycle. Definitely recommended to work with.❞
A. G.


❝Argyris did an amazing job with the translation. The quality is outstanding and the job was completed very quickly.❞
A. J.


❝Wonderful working experience. He is very nice and easy to communicate. I'll keep on sending jobs for him in the future. Recommend!❞
B. J.


❝Never had a problem with Argyris: he is a very quick learner, writes great English and always reaches his deadlines. Couldn't ask for a better person to have as an assistant. Looking forward to future work with him!❞
O. C.


❝Very fast and very professional. Oustanding experience!❞
O. P.

❝Recommend! I will have jobs for him in the future!! :)❞
B. J.


❝Argyris has proved to be a great team leader. He is dedicated to job given, punctual, professional and has great communication skills. Hope to be able to work with such a great team member again :)❞
A. G.


❝I found Argyris extremely professional, who works to a tight deadline using a range of skills such as organising, time management, business knowledge and communicating in a clear manner. I would highly recommend Argyris and hope that we will work together in the future!!!❞
M.M.


❝Great Experience. Ordered more work with Argyris straight away!❞
M. S.


❝Great and natural work ethic, love to work with VA in future!❞
D. G.

Copyright ©2016 argyrisgoulas.weebly.com, All Rights Reserved
Powered by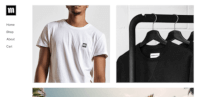 Create your own unique website with customizable templates.